University Sport Club from Targu Mures, Romania (CSUTGM) was established in 2001 in order to support and develop sports performance and sports science by providing an adequate framework for training and education of performance athletes, to get involved in sports activities and educational campaigns for the population, promoting the achievements of local sports and fair play at local, regional and national level, throughout the collaborations with private and public partners.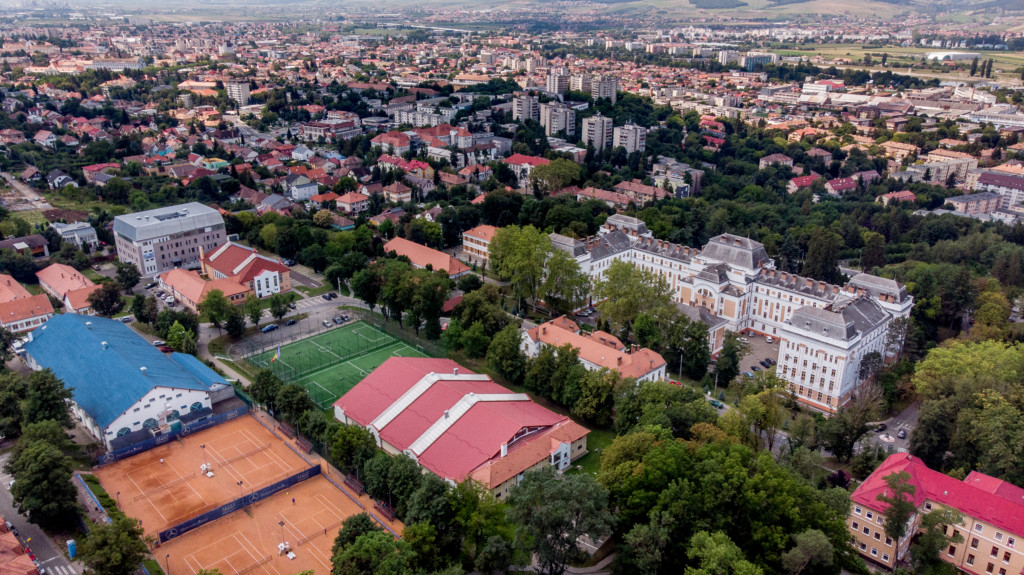 Under the guardianship of the George Emil Palad University of Medicine, Pharmacy, Science, and Technology of Targu Mures (UMPhST), the University Sport Club benefits of an exceptional sports facility in the Campus, with modern sports facilities including two gyms, four tennis courts, two mini-soccer courts, a body-building and a fitness gym, and a swimming pool. Sport activity is conducted as well in the modern sports hall of the University. The Salus per Aquam Recovery and Training Center, an aquatic complex that features a swimming pool, a massage salon, jacuzzi, wet and dry saunas is available for both high-performance and amateur athletes. The University also has its own canteen and accommodation spaces. We consider UMPhST an extension of the club, where dedicated and educated professionals with a Ph.D. in medicine, psychology or physical and sports education, advise and design training programs for our sports members.
This year, CSU Targu Mures and the National University Center of Excellence in Volleyball își propun organizarea celei de a doua ediții a taberei internaționale de volei cu scopul promovării acestei discipline sportive la nivel local, regional, național și internațional.
This initiative aims to actively and significantly contribute to the fulfillment of the mission of the National University Center of Excellence in Volleyball, which refers to the development of volleyball in Romania, the involvement of elite athletes in events that can fundamentally contribute to increasing their performance, attracting the local community to sport activities, including through volunteering actions.